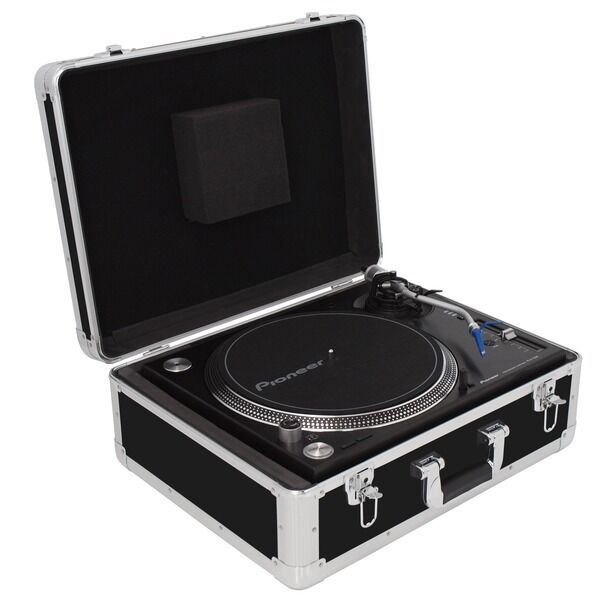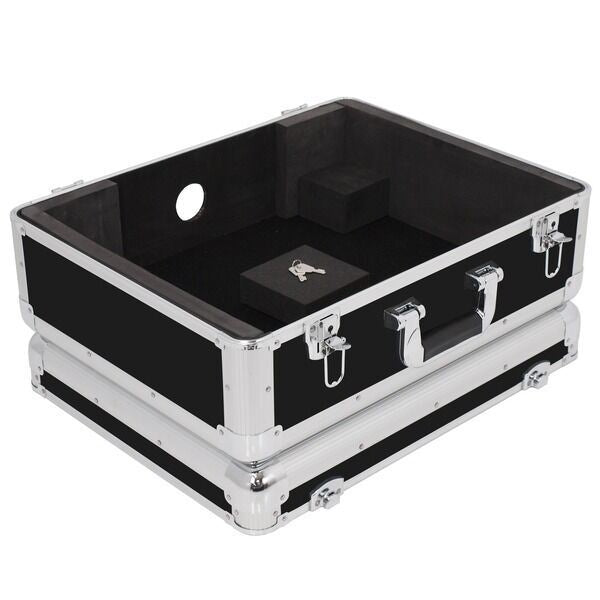 Gorilla GC-TT Universal Turntable Flight Case
Sale price
£56.95
Regular price
£59.95
Vat included.
Free UK Delivery - Order before 4pm for Next Working Day delivery.
Gorilla GC-TT Universal Turntable Flight Case
Product description
Shipping & Returns
Lifetime Warranty
This best selling Gorilla Cases GC-TT universal DJ turntable flight case is the best value on the market, featuring great build quality and a lifetime warranty.

This great value case also features four foam blocks for your turntable feet to avoid feedback from sound systems.

No other turntable flight carry case has all these features at this price level!

Please Note: Turntable shown in the case is not included and is for illustration purposes.
Other Gorilla GC-TT turntable case features include:
4x Internal foam blocks for turntable feet isolation
Type: Removable lid

Int

 

Dims:

 

W 462mm

 

x

 

D 370mm

 

x

 

H 75mm

 

(

 

75mm

 

usable height for turntable /

 

130mm

 

without isolation feet blocks)
Ext Dims:

 W 520mm

 

x

 

D 405mm

 

x

 

H 220mm

Surface mounted fittings
Foam lined
Lockable with keys
Designed to house the Technics 1210's or similar size models (some models may need rear lid hinges removed)
Gorilla Lifetime Warranty
Foam block inside lid for turntable transport safety
Free UK Delivery
- Order before 4pm for Next Working Day UK delivery.

30-Day Return Policy
- We have a 30-day return policy, which means you have 30 days after receiving your item to request a return.
Lifetime Warranty
Enjoy complete peace of mind as Gorilla DJ offer a lifetime warranty with every flight carry case purchased. This warranty covers any part of the product which may incur a manufacturers defect* within the total time of your ownership!
Simply contact the retailer where purchased and they will offer a replacement** or free user replaceable part for your stand (proof of purchase may be required).
​*Manufacturers defect meaning: A part of or a complete case that has a fault or defect due to the manufacturing process. Please note that the Gorilla Lifetime Warranty does not cover damage/faults due to excessive wear and tear or misuse however your retailer will be able to offer the parts needed but with a charge.
​**Free replacements or parts will be at the retailers discretion and the item may need to be inspected or images provided before replacements/parts are given. 
​Please note: A postage charge will apply when parts/products are issued under warranty after 12 months of the purchase date.